Investing in Community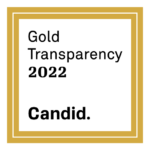 Your donation helps build opportunity for low-income seniors and families and enables us to provide vital services to over 8,000 residents who call Nevada HAND home. You can use our secure online donation platform on this page or contact our, Director of Fundraising, Andrew Gaines. If you would prefer to mail in your donation, please use the address and form below.
Support for Senior Choice Food Pantries
Many low-income seniors struggle with food insecurity, even those with stable, affordable housing through Nevada HAND. Through resident surveys, we learned that seniors in some of our communities were unable to afford regular healthy meals. The Resident Services team began designing strategies to address this issue, and thanks to a generous anonymous gift, we partnered with Three Square Food Bank to launch the Senior Choice Food Pantries program in 2019. Integrated, onsite, free food pantries currently operate at Bonanza Pines, Decatur Commons Senior, Rochelle Pines, and Stewart Pines—the senior communities where resident data indicated higher concerns about food insecurity. In 2023, we plan to add three more food pantries to Nevada HAND senior communities.
The Senior Choice Food Pantries feature fresh fruits and vegetables, frozen proteins—including fish, chicken, and turkey—and several other shelf-stable items. Residents can access the pantries once per week and employees help pantry "shoppers" select food, learn about health and wellness, and plan healthy meals. Five years ago, none of these pantries existed, and we are inspired by the incredibly positive response from our communities.  
Each day, our team witnesses the tangible positive impact of on-site food pantries on the lives of low-income seniors. In 2022, there were over 7, 200 total visits to the onsite food pantries. Expanding the food pantries will directly address food insecurity with a proven, sustainable model, supporting better health and quality of life for thousands of low-income seniors. Each new pantry has a start-up cost of $125,000 and requires $125,000 annually to operate. The generous support of an anonymous donor helped Nevada HAND launch this essential program, and we hope you will consider a gift to support the continued expansion of our Senior Choice Food Pantries program. 
To mail in your donation, please complete the donation form and mail it to:
Attn: Fundraising Department
295 E Warm Springs Road, Suite 101,
Las Vegas, NV 89119.