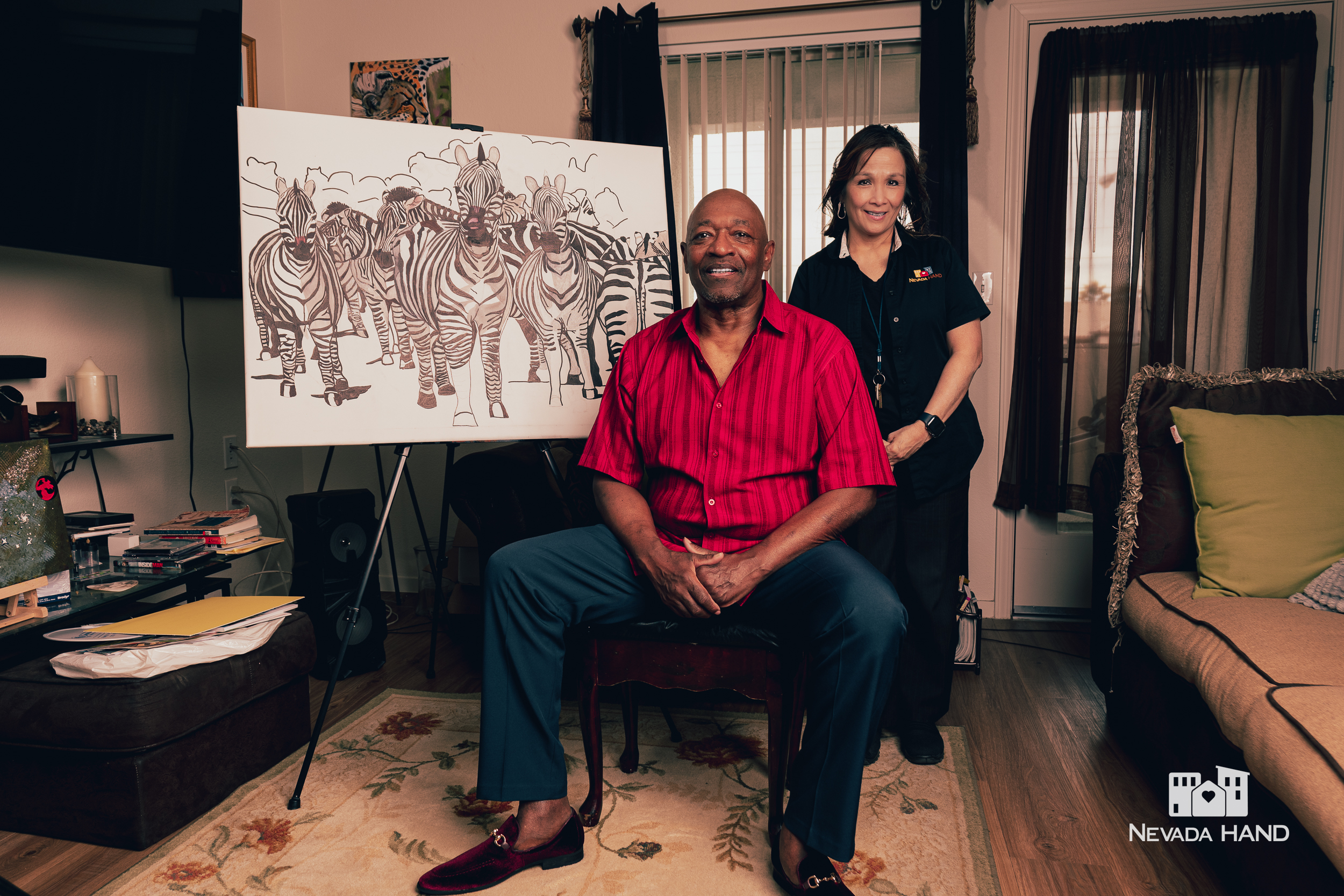 Personalized outreach is a hallmark of Resident Services offered at each Nevada HAND community, helping residents access programming and resources to support their unique needs. Sometimes that personal touch leads in unexpected directions, even all the way to a local art gallery.
Nevada HAND resident, retired chef, and accomplished painter George Fielder talked with us about his art and how the support of Resident Services Coordinator and fellow artist, Lani, led to Mr. Fielder's first-ever art exhibit, at West Las Vegas Library.
Where did your interest in art begin? How has it evolved?
"When she [my mother] used to go to work and clean the houses—she was going to school to be a nurse—she used to take me with her, and she had a box of crayons. I think it was 32 crayons in the box. … She just tore open a paper bag, put me on the floor, and I just got busy. … That's how I started with her. She saw something in me. Every holiday, every birthday, … she was buying me canvases, art materials, oils, [and] art classes all over town." 
"[Now] I work with acrylics. … But then I work with oils also. … We learn all these different techniques from other artists. Bob Ross is a great artist and he taught me a lot of techniques … I still watch him every day."
"[I get my inspiration] From God. I mean, he gave me the gift. … I can't do what he does. He made the clouds in the sky. … He made the colors that I use … . All I could do is replicate what He has already done."
Tell us about (Resident Services Coordinator) Lani.
"Well, Lani's an artist. She loves to paint, and she loves abstract. I have to push her … . She doesn't believe that she can do the things that she does. She has an imagination that's just amazing. She loves to help people. She helped me to get [where] I am right now." 
She brought me to the [West Las Vegas] library. … She helped me from the gate, from the opening. I had to get a flash drive and all that kind of stuff. Everything had a deadline … . Lani helped me through it all."
And she attended your opening?  
"Oh yeah. She was there and excited. Jumping up and down. She's a wonderful person." 
What do you like about living in your Nevada HAND community?
"It's a safe place. … It's a place where I could lay my head and I know I'm going to get up in the morning. I know that even the maintenance guys; they [are] real cool. … Respectful. I mean, everybody here is just marvelous. … It's a wonderful place to live." 
"The people are so friendly. … They smile at you. …They want to know your name. They want to know who you are. They see you."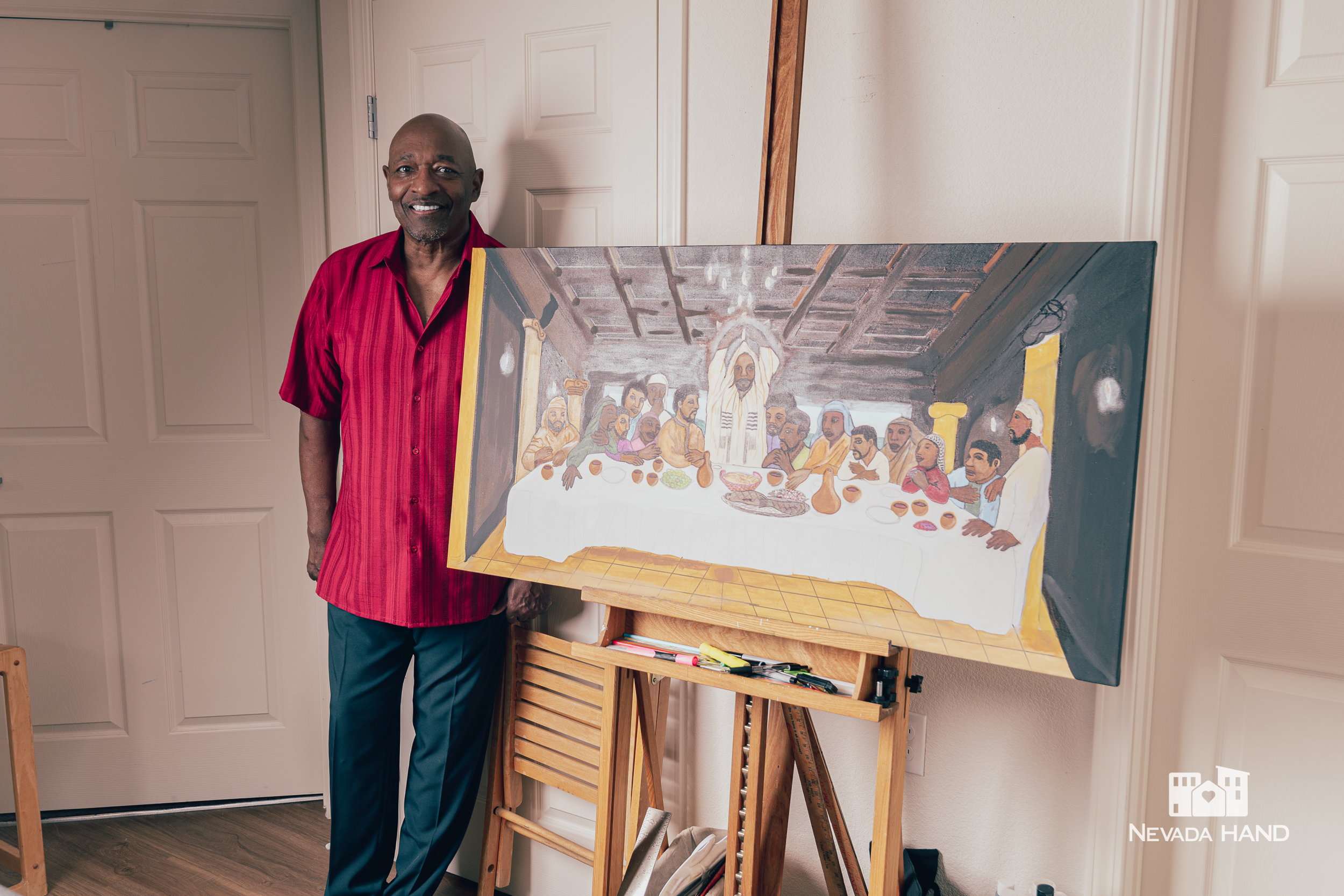 How would you describe your art?
"It's a collage of my life. That's what my wife told me it was. … I have to agree with her." 
Read more about George and his gallery show in this recent Las Vegas Weekly article.