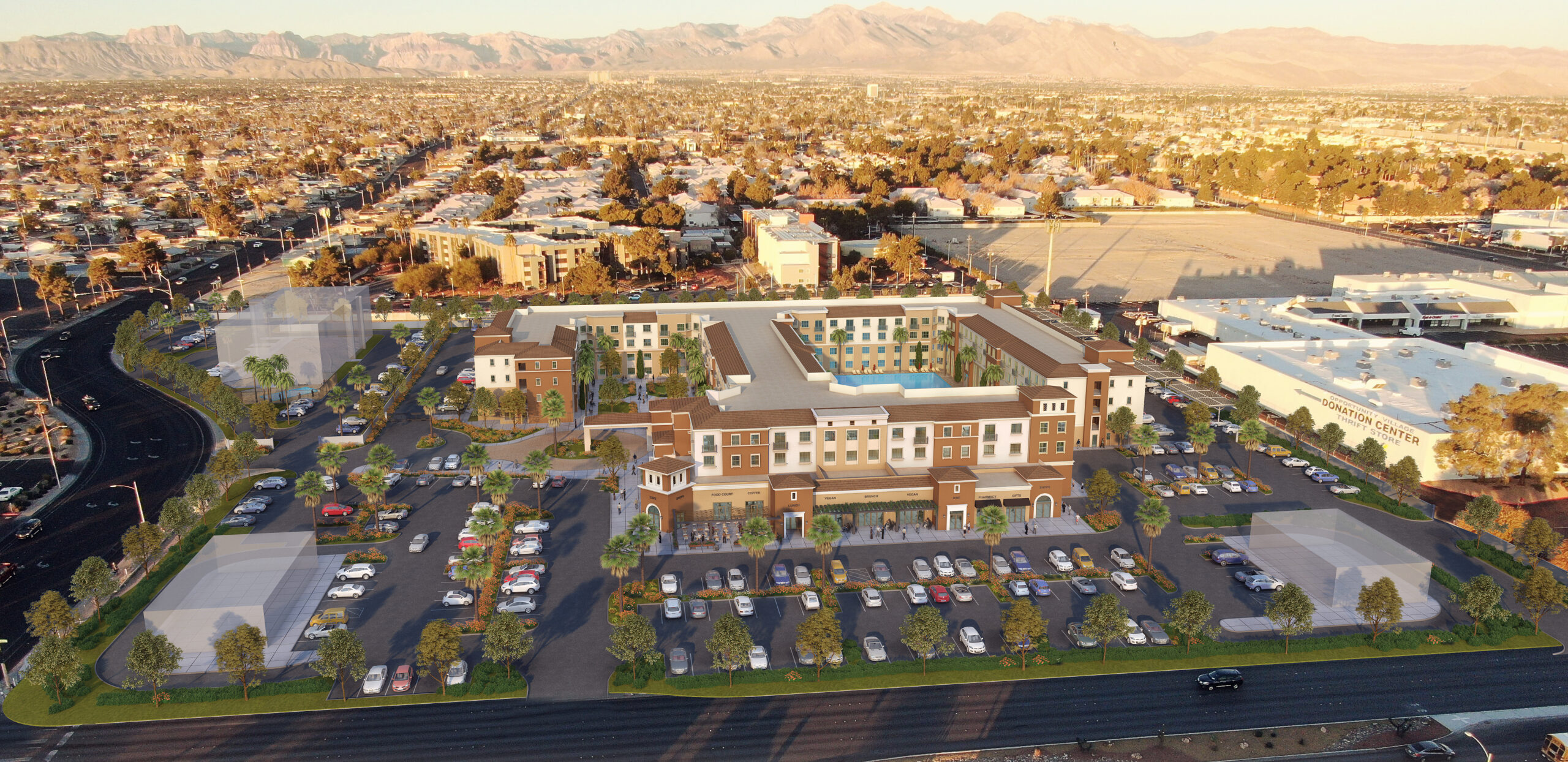 Nevada HAND's construction company, HAND Construction, recently broke ground on the company's largest multi-family apartment community, Decatur Commons. The 480-unit affordable apartment community will offer 240 units for low-income families and 240 units for low-income seniors between 30-80% of the area median income. Decatur Commons is located at the corner of South Decatur Boulevard and Alta Drive in Las Vegas. The community will sit on 20 acres of land with 10,000 sq. ft. of planned inline retail space. Decatur Commons has an estimated completion date in the summer of 2022 and pre-leasing is scheduled to begin this summer (2021).
The property is being built in an opportune area of Las Vegas, located near the freeway and public transportation, major job centers, grocery stores, schools, shopping malls, pharmacies, restaurants, and entertainment venues. Community amenities will include: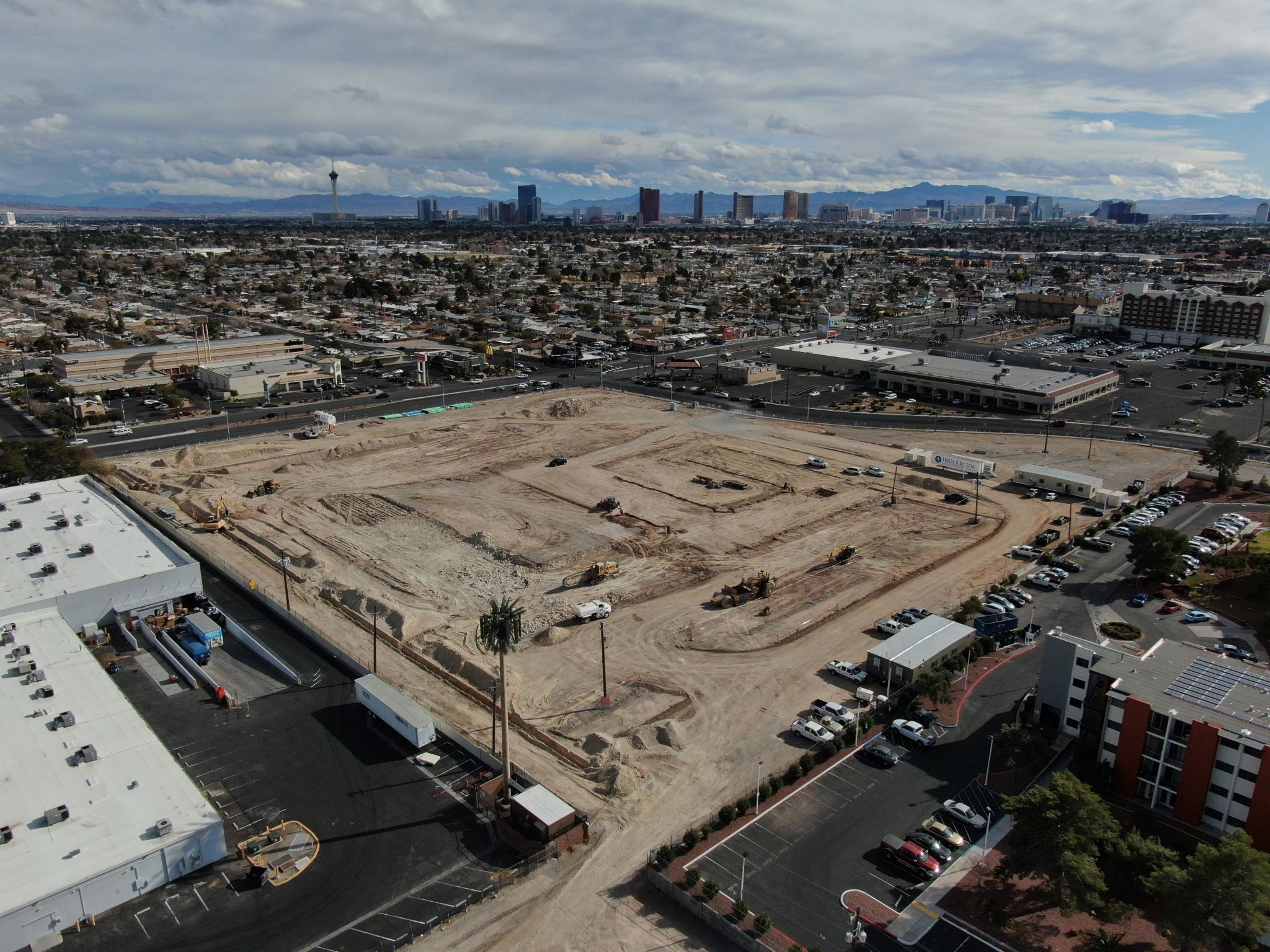 Pool
Spa
Exercise/Fitness Facilities
Community Room with Kitchen
Multi-purpose rooms
Library
Dog Park
Barbeques
Picnic areas
The total development cost is approximately $110 million. Financing for the development includes 4% and 9% equity from Wells Fargo, construction financing from Wells Fargo and Citi Community Capital, permanent financing from Citi Community Capital, Nevada Housing Division Growing Affordable Housing Program loan, HOME Funds, Low Income Housing Trust Funds, AHP funds from the Federal Home Loan Bank of San Francisco, Clark County and City of Las Vegas Home Loan acquisition financing from Community Housing Capital.
Audra Hamernik, President and CEO of Nevada HAND, said, "we are thrilled to be expanding our business in Southern Nevada. By building properties for both low-income seniors and working families, we hope to address and reduce the affordable housing shortage in our state. But we don't stop after the building's fully complete. Our future residents will be equipped with resident services, so that their personal or family needs are met. Nevada HAND's resident service coordinators are available to all of our residents at each of our 34 properties. Residents can seek assistance with education or economic concerns or participate in community engagement or health and wellness programs.  Nevada HAND is excited to serve and support our future residents at Decatur Commons and provide them more than a home."