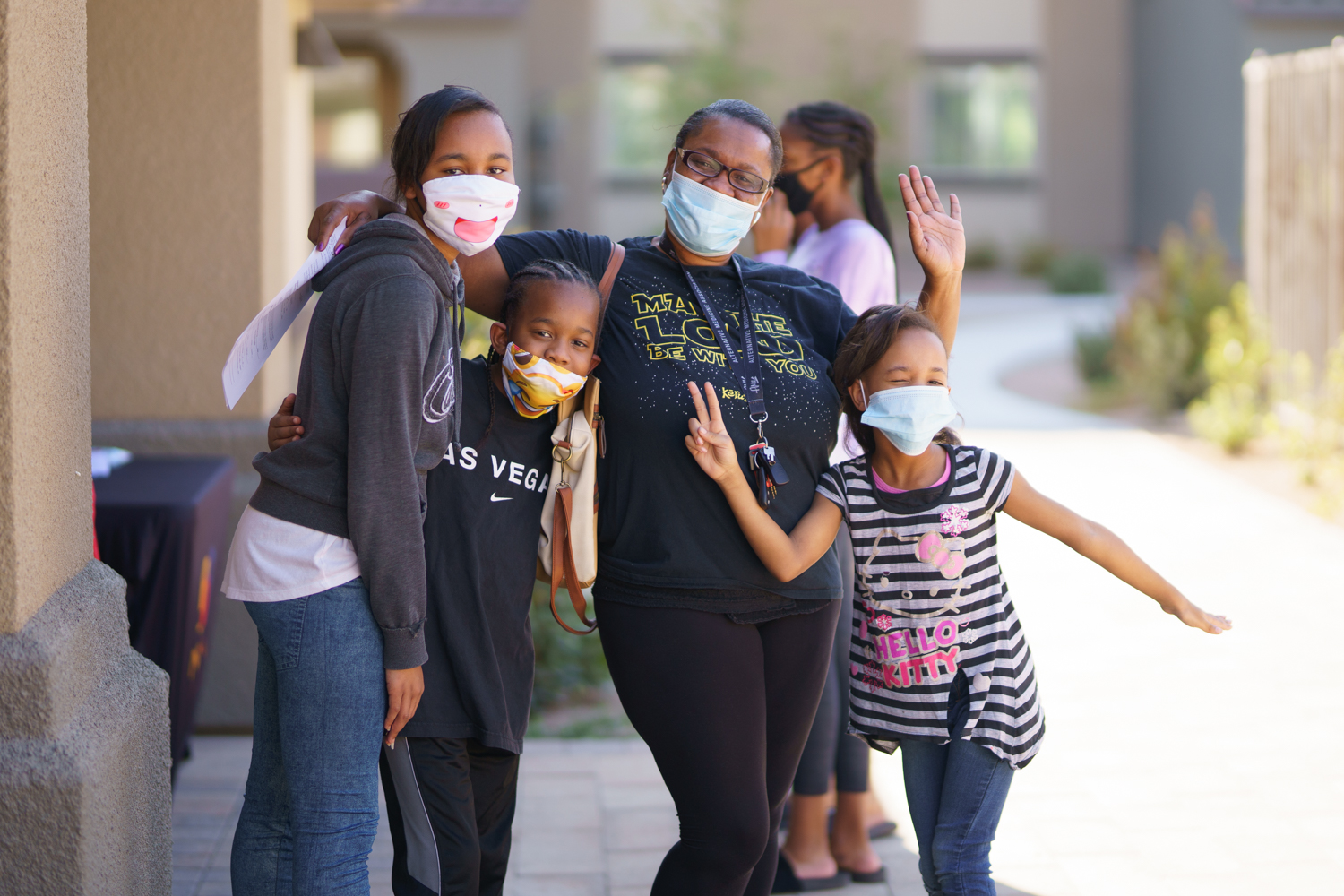 Students are facing new challenges this back-to-school season, but Team HAND has been working to provide families and students with the materials and resources they need to start the school year. This year, we have recognized that academic support for our residents is more important than ever before, especially as our students face remote learning, separation from educators and friends, academic and extra-curricular cancellations, and more.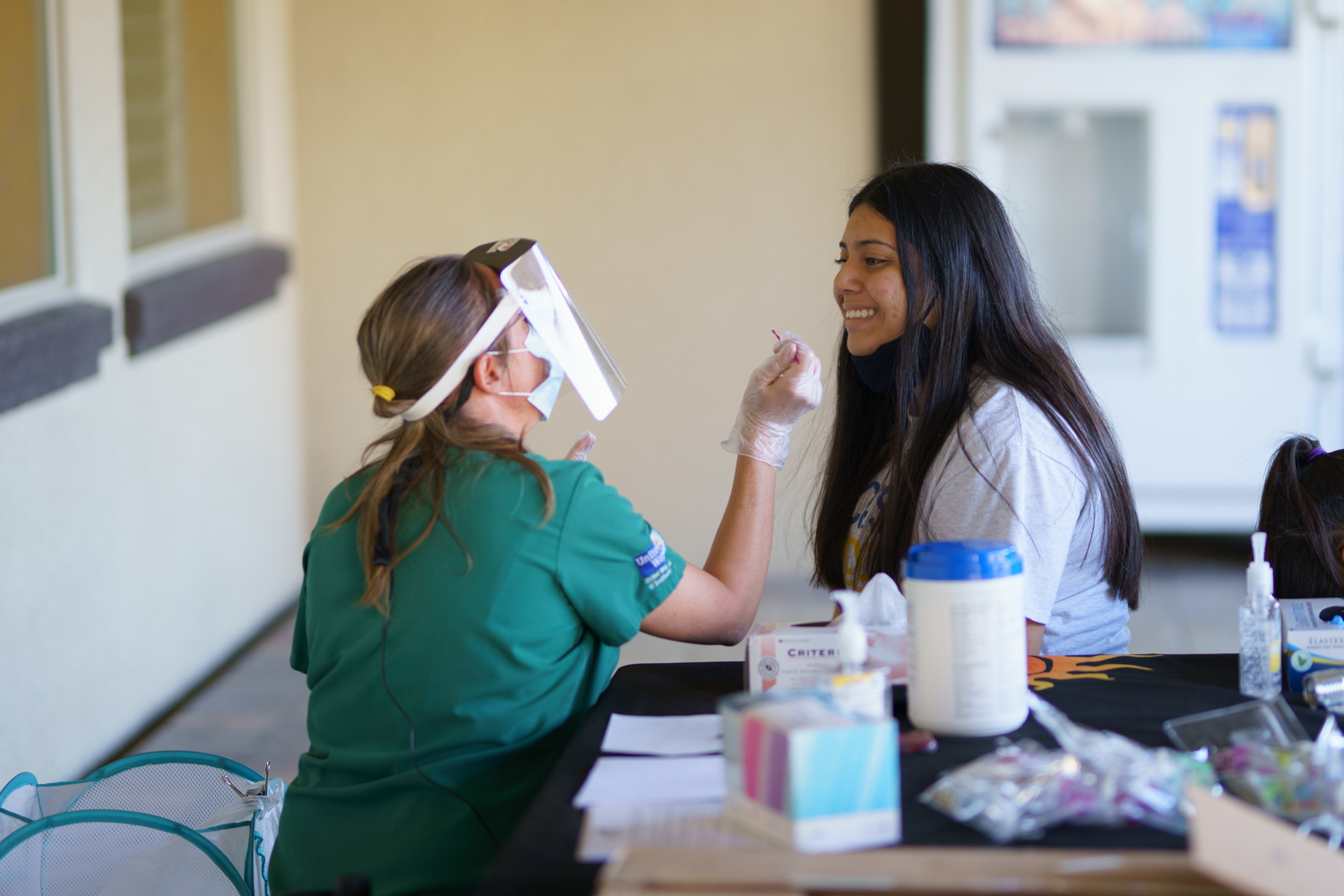 In partnership with Future Smiles and LIBERTY Dental, we hosted Back-to-School Wellness at seven of our family communities – Cordero Pines, Vera Johnson Manor B, Desert Pines, Rome Pines, Apache Pines, Boulder Pines, and Sky View Pines. Resident children received school supplies kits, free preventative fluoride treatments, and dental supplies kits at no cost to them. These back-to-school events helped motivate our resident children to do well in school, and we were able to provide fun tools and activities to get them excited about returning to the classroom. In total, we served 389 resident children.
Our Director of Resident Services, Marissa Shoop, and Assistant Director of Resident Services, Brittani Gray, lead the charge on our Back-to-School Wellness events this year. Shoop and Gray worked closely with partners Future Smiles and LIBERTY Dental, scheduled dates and ordered supplies, and attended events throughout the week to facilitate distributions.
"During these uncertain times, many students throughout our communities are unable to receive back to school supplies," Gray said. "Having school supplies is essential, and students can't learn properly without having them. Something so simple as a pencil and paper has a tremendous impact on a child's success in the classroom. It means so much to our residents. It allows for them to put those extra dollars that they saved towards a bill, their rent, or even food."
These items are coming during a time of critical need, for our working parents and our children. According to Clark County School Districts' (CCSD) 2018-2019 Fast Facts, CCSD educates 320,000 students, all of whom are facing hybrid, modified in-person, and/or virtual instruction this year. The school supplies kits included essential items, like paper, pencils, markers, colored pencils,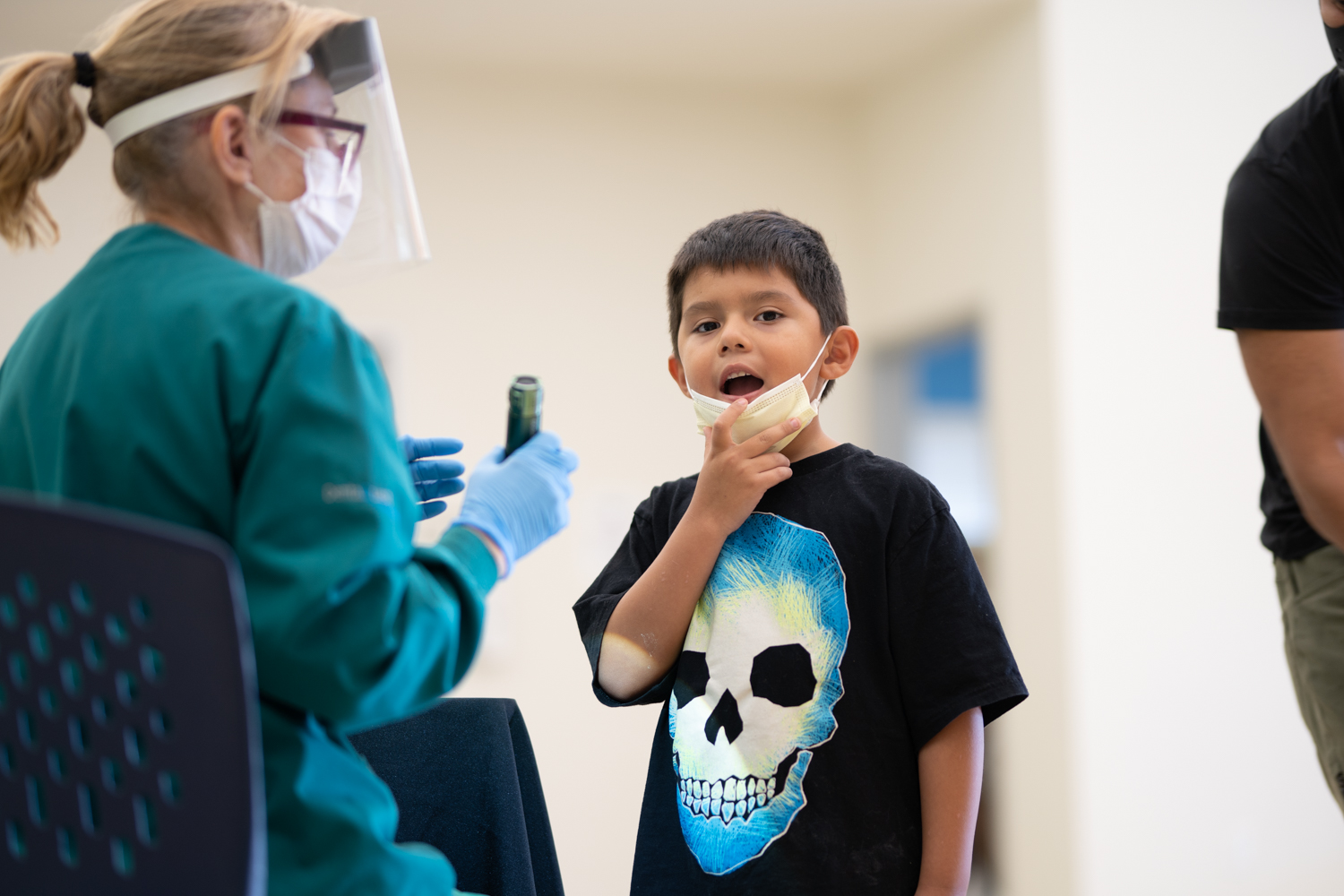 notebooks, and more to help recreate a classroom setting in the home. The dental kits provided by Future Smiles and Liberty Dental included toothbrushes, toothpaste, dental floss, and more.
"Our resident parents have been so grateful and appreciative that Nevada HAND provided resources for their children during these difficult times," Gray said. "Not only have we thought about other ways of having them live well, but ways for their children to excel in the classroom."
To learn more about how our Resident Services teams connect residents with valuable resources and programming, visit our website at www.nevadahand.org.