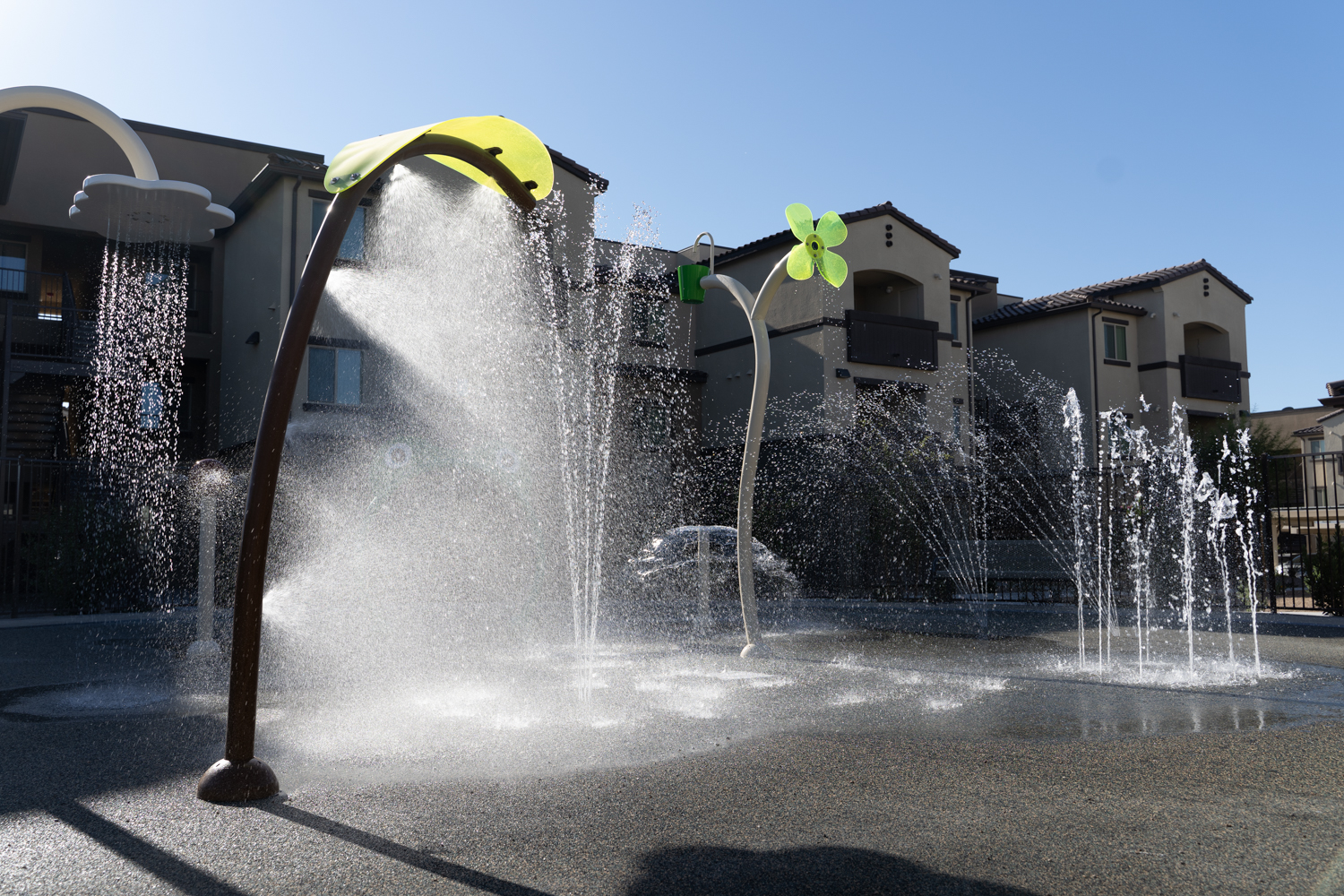 Summer is here in the Las Vegas Valley, which means lots of sunshine and hot weather. To keep residents cool at our Rome Pines Family Apartment community in North Las Vegas, we recently debuted a community splash pad, which is designed to be a fun, summer amenity for our younger residents. The splash pad is the first to be installed at a Nevada HAND property, and so far, we have seen exceptional attendance from our residents. Rome Pines also has a pool, making this community a great space for summer fun.
The splash pad at Rome Pines is one of a kind, and our site team has received some great feedback from our residents.  "The residents love the splash pad," Property Manager Nive Isabel said. "I hear nothing but great things about it. Residents who have toddlers say that it's safer for them to use the splash pad because they have children who can't swim yet."
The splash pad also uses less water, making it an eco-friendly addition to Rome Pines. "I think they are better than kiddie pools," Isabel noted. "It's something new and attractive."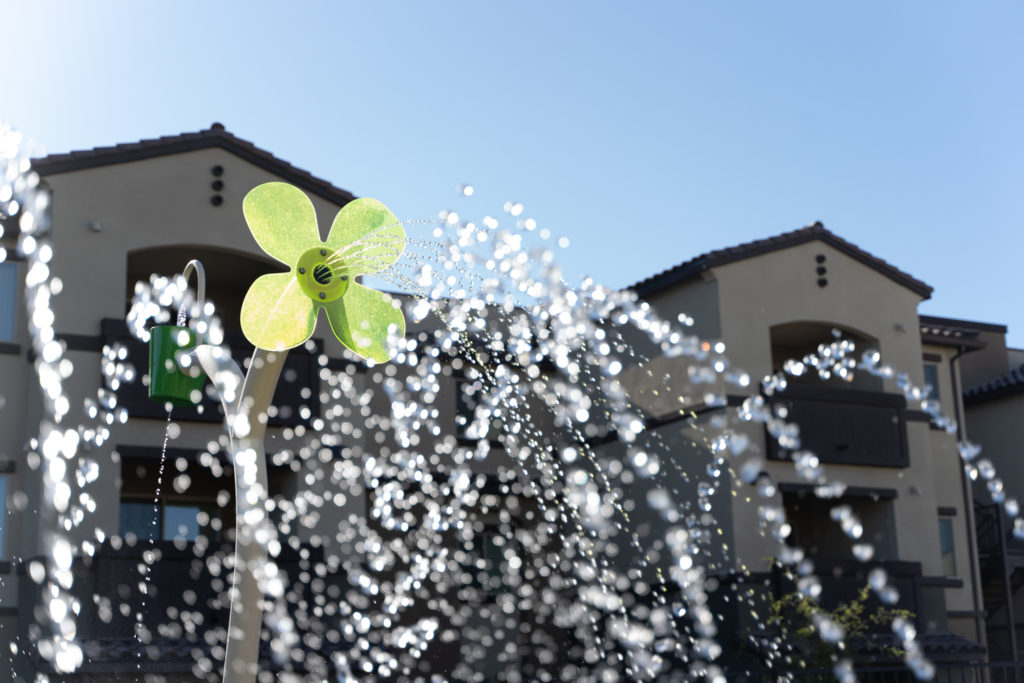 Chris Mitchell, Rome Pines' Resident Services Coordinator, works closely with residents, especially when it comes to activity coordination and community amenities." I think the splash pad is a cool amenity to have here at Rome Pines," Mitchell noted. "I saw the test run and it looked like something that I would enjoy using sometimes if I were not in the pool."
Ana Gonzalez, Rome Pines' Assistant Property Manager, unlocks the splash pad on the weekends and has noticed children lining up to get in. "Residents with younger children love the splash pad," Gonzalez said. "I like that we have the splash pad in addition to the pool. It seems like a safer alternative for kids who don't know how to swim to have fun in the water."
The splash pad is not the only new addition at Rome Pines – our HAND Construction team is currently finishing the remaining phases of this community, which will be available for lease early this Fall. To learn more about Rome Pines' community amenities, unit types, and availability, visit the Explore Our Homes page on our website www.nevadahand.org.