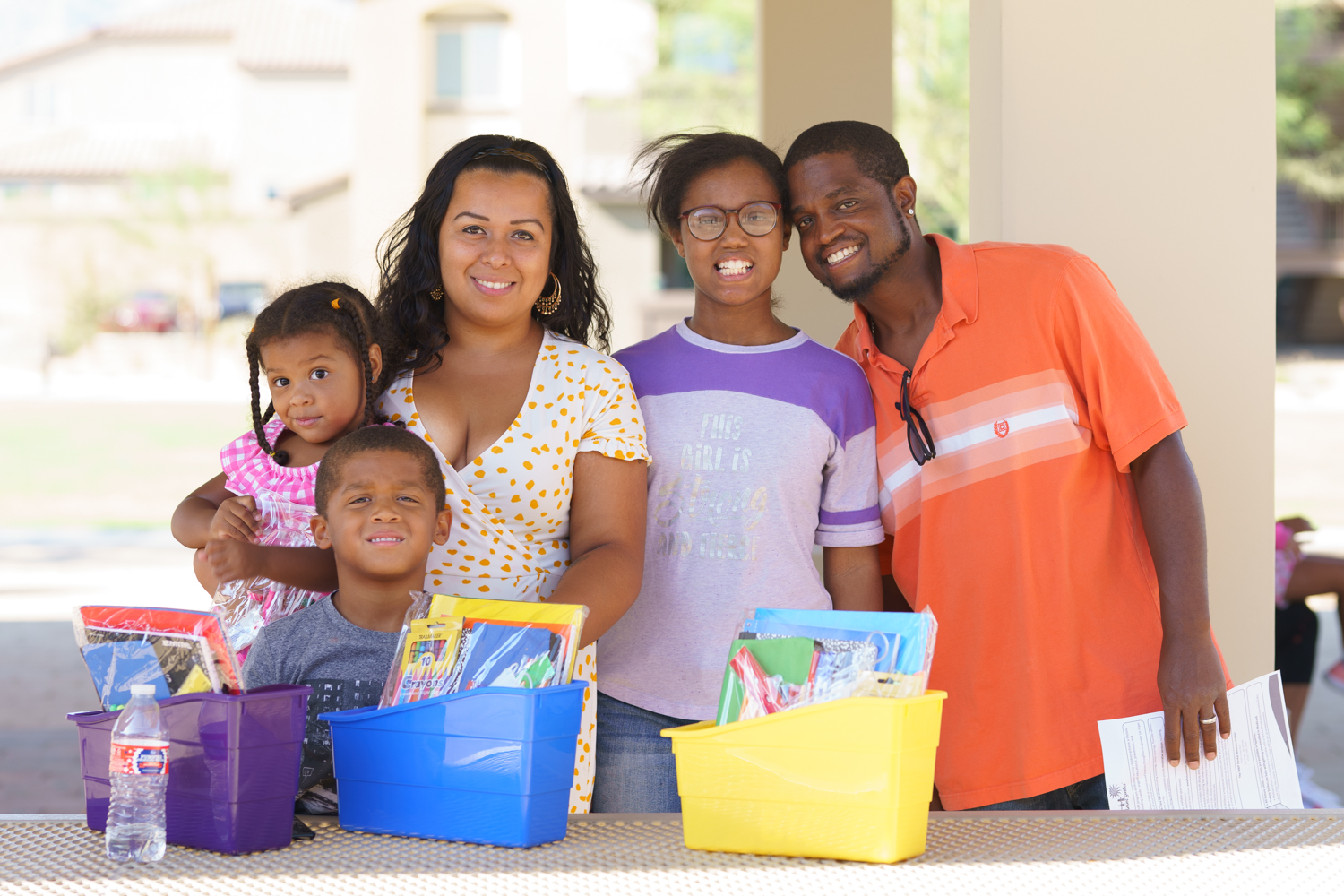 Monday, September 28, was National Good Neighbor Day! As the largest nonprofit affordable housing developer in Nevada, we know how important it is to build communities and transform them into neighborhoods, where our residents thrive. Nevada HAND believes that good neighbors are key to creating connected communities, and we encourage our residents to interact and socialize with each other, our staff, and our guests.
National Good Neighbor Day recognizes the value in having good neighbors as a foundation for unity and care in a community. Small acts of service are meaningful ways to say thank you for everything that our neighbors do for us!  Here are three ways you can make your neighbor feel appreciated:
Always Welcome New Neighbors– Dropping by your new neighbor's home is a great way to make a friendly first impression. You never know when you may need a little help. When you get locked out of your house, or find yourself in an emergency, neighbors can be there soonest to assist you.
Thank You Notes – Delivering a heartfelt thank you is a great way to show your neighbors that your care and thoughtfulness is appreciated and acknowledged.
Return the Favor– Perhaps one of the best ways that we can express our gratitude is by offering up our time to assist our neighbors.  Offer to help them with small tasks such as babysitting their children or watching their beloved pet, unloading their groceries, or baking some homemade goodies.
Your neighbors can be an important part of your life, from borrowing tools to helping during family emergencies. On this National Good Neighbor Day, we ask for your support as we continue to build beautiful neighborhoods in Southern Nevada. For our residents, reliable, safe communities are often the first step in achieving financial, educational, and personal stability.
Your monthly gift of $5 or $10 will ensure that Nevada HAND continues to provide safe and neighborly communities in Southern Nevada.  A one-time gift of $30 provides one month of groceries for a senior, our most vulnerable neighbors these days. Click here to make a secure donation today!
Thank you for being our neighbor and for your continuous support!