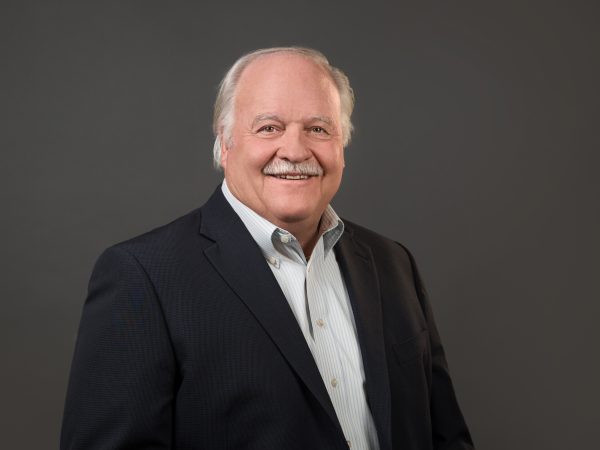 Nevada HAND proudly announces Ken Ladd as Chairman of the Board of Directors. Ladd spent more than 30 years in the commercial banking industry, serving as Executive Vice President, Head of Commercial Banking for U.S. Bank. He led more than 600 banking professionals in a 23-state region. His previous community affiliations include the Las Vegas Global Economic Alliance, Desert Research Institute, and Sunrise Children's Foundation. Ladd also served in the U.S. Army Reserve as a Commissioned Officer. He and his wife of 47 years, Dee, have resided in Southern Nevada since 1983.
In addition to his duties as Chair, Ladd also heads the search committee tasked with finding a successor for Mike Mullin, Nevada HAND's founder and CEO, who announced his retirement last month. Mullin will retire later this year, and a national search is underway for the organization's next CEO.
"This is a dynamic, growing organization that serves a critical need in our state," Ladd said. "I am honored and thrilled to be working with Mike Mullin, his leadership team, and our board to advance our strategic initiatives for expanding Nevada HAND's portfolio and deepening its impact in our communities. Our focus will also be finding a successor for Mike Mullin who will carry on Mike's strong legacy of leadership and embrace his vision for Nevada HAND's future."
Ladd will work closely with Mullin, the board, and the executive leadership team to oversee Nevada HAND's operations, which include 35 affordable apartment home communities of 4,300 units that serve more than 7,600 Southern Nevada residents. The organization has set a goal of increasing its portfolio to 12,000 affordable homes by 2025, as well as continuing to enhance supportive programs and services for those residents and creating a robust talent development pipeline to support that growth.
"Ken Ladd is a strong community leader who shares our vision for the growth and future of Nevada HAND," Mike Mullin, CEO of Nevada HAND, said. "He is committed to supporting our leadership team, my successor, and our entire organization to maintain our strong and dynamic culture, amplify the vision of Nevada HAND, and propel our future growth."